Deposit on Camera or Lens Repair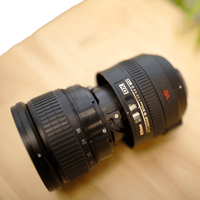 Log in your repair by selecting Begin Creation then Next. At Options & Review enter the following in the comments panel on left side.
Brand and Model
Serial Number
Description of problem
• Add to cart
• Pay the non-refundable deposit on-line.
• Box up your repair with your online order details
• Phone to arrange contactless delivery on person or courier to us.

We will send the item away for an estimate then contact you when we have the price to see whether you wish to proceed.

NOTE: if you want us to assess first then select Direct Credit.
We will check the faulty/damaged item then let you know if it's worth repairing. If you wish to have it sent away you can then pay the deposit to our bank account.

$150.00
Deposit on Camera or Lens Repair

Log in your repair by selecting Begin Creation then Next. At Options & Review enter the following in the comments panel on left side.

Brand and Model
Serial Number
Description of problem

• Add to cart
• Pay the non-refundable deposit on-line.
• Box up your repair with your online order details
• Phone to arrange contactless delivery on person or courier to us.

We will send the item away for an estimate then contact you when we have the price to see whether you wish to proceed.

NOTE: if you want us to assess first then select Direct Credit.
We will check the faulty/damaged item then let you know if it's worth repairing. If you wish to have it sent away you can then pay the deposit to our bank account.


$150.00